Uniforms Suppliers in Dubai

Orient Uniforms and Textiles International Sharjah is a privately owned United Arab Emirates company of importing, exporting, trading, wholesaler, bulk seller and supplier of Uniforms registered in Ajman. We are dedicated to designing, sourcing and coordinating product and branding a variety of uniforms solutions like Schools, offices, security, hospitality, healthcare, work wear, safety uniforms, casuals, t shirts, jeans and everything that is related to uniforms directly and indirectly. We understand the importance of successfully communicating and managing your brand image.

Image conscious

As a uniform manufacturing supplier and distributor, we believe that brands should be strengthened and brought to life to connect and build relationships with their target audience. Our Totally Serviced approach ensures that our service is individual. Each brand we work with is different and our service portfolio allows us to provide custom uniform, attire, garments, ready to wear, textile, on screen printing, stitching, and embroidery solutions. Orient Uniforms Int. strives on the sense of achievement in building your brand and working to your full potential.
Brand Inspiring

With garments trading supply in Ajman, Sharjah, Dubai, Abu Dhabi, Alain, Ras al Khaimah, Fujairah and Umm ul Quwain, Maira Uniforms has worked alongside clients nationally and internationally. It has given us the experience to work with clients on a global level and understand cross cultural differences and expectations especially in the twin cities of Dubai and Abu Dhabi with a growing demand of uniform industry and quality.
Uniforms Solutions
We do not just simply supply a product- we offer our clients a Totally Serviced Approach to all our esteemed customers in UAE or from GCC Countries'. We provide the timely support required to ensure that a smooth transition is made from enquiry to delivery. We work with our clients as corporate entities to understand their objective and approach first before presenting concepts and ideas. Proper and professional advices are given to the customer on uniform related issues, such as the image of uniforms, quality, durability, easiness and the color combination.
Large Collection

School Uniform s, Industrial Uniforms, Hospital Uniforms, Sports Uniform, Work Wear, Hospitality, Caps, T-Shirts , Doctor Coats, Lab Coat, Official Uniforms,  Coverall Uniforms, Security Uniform, Theme Dresses, Screen Printing ,Embroidered Uniform, Ethnic Dresses, etc.

Uniform Supply in the 7 Emirates
We Supply all type of uniforms in Ajman, Sharjah, Dubai, Abu Dhabi, Fujaira, Umm Ul Qawain, RAK and Alain. We have a reputation for on time delivery and our sale team is highly trained to cater that.
In-house graphics, embroidery, and screenprinting, saves you time and money. Get blank or custom made workwear and custom made work uniforms without minimum order or set-up requirements.Please www.dubaiuniforms.netCell. +971 50 599 2087 Saturday - Thursday. 8:00am - 7:00pm for assistance with your custom made workwear order.
To Shop for your Uniforms, Simply select your item, size and branding options, add to cart and pay securely online! We accept offline orders, if you cannot find what you are looking for online, or need a quote simply contact us to discuss your needs.Maira Uniform And Ready to wear garments: Designer, Importer and Exporter
Vision & Mission
To be the Gulf's leading supplier of service type uniforms to clients who value quality and service.
Sparks & Ellis is the oldest and most trusted supplier of uniforms and accessories in United Arab Emirates. Our product range includes clothing and equipment for Security, Traffic, Fire and Rescue, Law Enforcement and Corporate clients.

We are one of the few suppliers of uniforms to have our own factory in Pakistan in near future. We also have our own in-house design studio which allows us to develop unique products and ensure consistency in terms of quality and fit.

Maira Uniforms specializes in complete uniform solutions and offer many clients a head-to-toe quarter mastering service. Our company focuses on using technology to streamline our business processes as far as possible. Our on-line order system allows clients to access full history per person as well as 13 months financial history by account.

We believe in adding value to our customers by allowing them to focus on their core business while outsourcing the complete uniform supply function to us.
Hotel Uniforms
We can provide a range of branded hospitality clothing including:Chef jackets, Chefs Pants, Aprons Chef caps, vented caps and chef scarves, chef buttons Chef Polo Shirts, Ladies Hospitality 3/4 Sleeve ShirtsChef Knife Bags. etc.In-house graphics, embroidery, and screenprinting, saves you time and money. Get blank or custom made workwear and custom made work uniforms without minimum order or set-up requirements.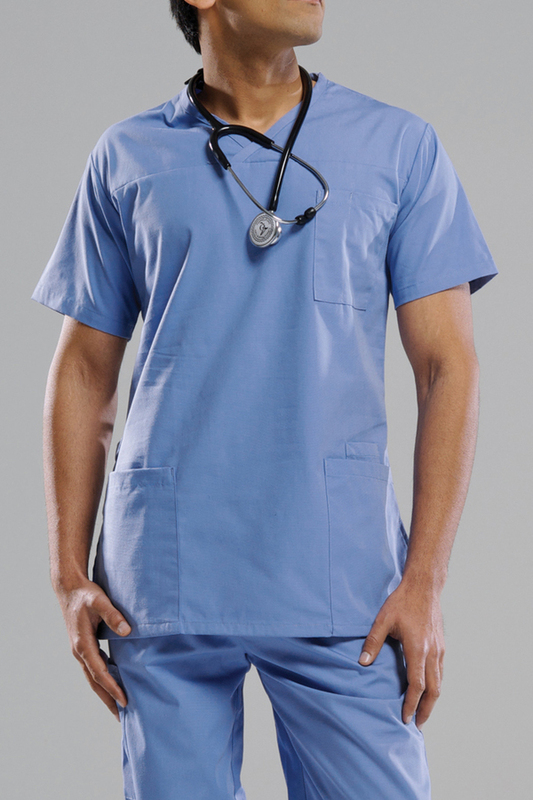 Hospital Uniforms
Nurses Belts, Doctors Blouses, Healthcare Cardigans, Doctors Dustcoats, Doctors Gowns, Lab Jackets, Jerseys, Knitwear, Ladies Tops, Outerwear, Overalls, Polos, Scrubs, Shirts, Shorts, Skirts, T-Shirts, Trousers, Tunics, Vests, etc.omplete range of Doctors, Nurses healthcare, doctors, nurse, lab assistant, clinics, and cleaners uniforms Supplier Coampnay in UAE.

Sports Uniforms
The Orient International is a United Arab Emirates online sportswear, team & school uniform online clothing specialists, featuring Maira Uniform Collection and Essentials Top quality sports apparel at affordable pricing.Sports uniform options for teams, small & large, clubs, social groups and schools. Wide range of styles and colors in Ladies, Men's and Kids sizes.We do have sport uniforms for girls and boys and of every age.

Office
Wears
Orient International - UAE is a leading Gulf Uniform and Work Wear Retailer, supplying quality Sports Uniforms, School Uniforms, Corporate Uniforms, Work Wear, Chef Uniforms, Medical Uniforms, Pharmacy Uniforms, Hospitality Uniforms, Hi Vis Uniforms, Shirts, T-Shirts, Hats, Caps, Pants, Skirts and so much more on our Online Uniform Store.The Uniform Centre is a leading supplier of uniforms, clothing and accessories, and has been in business in United Arab Emirates.