Security Uniforms Supplier


Orient Security Uniform Supplier, Wholesaler, Manufacturer UAE International - We are one of the largest security uniform supplier in Dubai, Sharjah, Ajman, Abu Dhabi, Fujairah and Ajman. We are offering an exclusive range of Security Uniform that is crafted with any kind of color patterns and designs to make them perfect for security guards. Proposed uniform is tailored at our hi-tech workshops using superlative quality fabrics that are procured from the authentic vendors of the the market. With styles for both men and women, we are offering this Security Uniform in various sizes, patterns and designs to meet diverse requirements of clients.
Features: Comfortable to wear; Skin friendly, Fine finish, Elegant design
Guards Uniform Manufacturing
Secuirty Unfiorm, clohes, garments, attire manufacturing in UAE: Backed by huge infrastructure and a hardworking manpower, we are able to manufacture, supply and export Security Guard Uniforms. We make use of premium quality fabric while stitching these uniforms with the aid of latest machines. Provided with logos specific to a company, it provides professional look to the security guards. In order to meet the exact requirements of clients, we offer Security Guard Uniforms in customized specifications. These are appreciated among clients for the following attributes:
Comfortable to wear

Soft texture

Shrinkage resistant

Fine finish
Security Uniforms Solutions
We are providing a wide range of Security Uniform Wear, Security Uniforms. Our cutting edge technology facilitates us in the effective production of private security guards Wear are accurately designed, seamlessly stitched, durable and stands high on quality. We produce a large variety of security uniforms like:Polyester cotton Security Wear Terry cotton Security Wear Cotton Security Wear Polyester Security Wear Polyester Viscose Security Wear Anti-Bacterial Security Wear Teflon coated Security Wear
Fire retardant Wears
Stain Resistant Security Wear Terry Wool Security Wear: We are available with Commando Uniforms that reflect power, transgression, eroticism and masquerade. Fabricated from high quality fabric, these bear camouflage prints and other prints and are available in different sizes. Our range is Ideal for perfect covering during combat and other military exercises and is widely appreciated for excellent finish, perfect stitch and best fittings. Stringent quality standards are met to ensure anti-pilling, colour fastness, durability, skin friendly and soft finish.
Attributes
Following are the highlighting attributes of these uniforms:
Excellent cuts
Comfortable
Sweat resistant
Durable
Available in various sizes and prints
Quality Security Uniforms
Our team of designers and professionals manufactureSecurity Uniforms. These are ideal for security guards and are comfortable and durable. In our endeavor to offer maximum satisfaction to our clients, we offer our range with company specific logos in printed and knitted forms. Stringent quality standards are maintained to ensure shrinkage control, color fastness, skin friendly, tear strength, tensile strength and soft finish
Security Uniform Pants
We, Orient Uniforms International UAE,  are engaged in offering a high quality Security Uniform Pants to our clients at competitive market prices. Stitched with precision, these pants are innovative designed and reflect the skills of our designers. The entire range of these pants is highly comfortable, durable and resistant to wear and tear.


Security Uniforms
Supplier, Wholesaler and Manufacturer of Security Uniforms in Ajman, Sharjah, Dubai and Abud Dhabi - UAE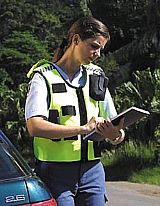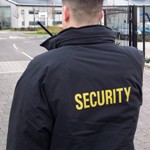 Security Clothes
Importer, exporter and Distributor of all kinds of Secuirty Clothes and Wears in Ajman, Sharjah, Dubai UAE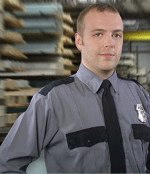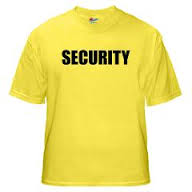 Guard Dresses
Comportable and Protective Secuirty Dresses Maker in The Gulf. Best Fabric and Latest Guards Designer Dresses

Security Attire
Stylish Security Uniform Manufacturer of latest and quality guards and security staff wears supplier in Gulf